Image: Launching 1972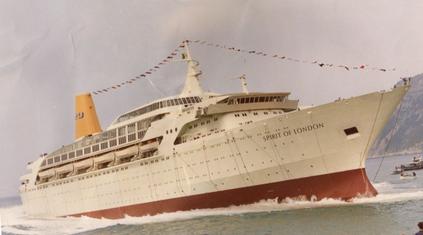 No higher resolution available.
Description: A photo of the P&O cruise ship Spirit of London after launching.
Title: Launching 1972
Credit: http://www.seadogs-reunited.com/Spirit.htm
Usage Terms: Fair use of copyrighted material in the context of Spirit of London
License: Fair use
License Link: //en.wikipedia.org/wiki/File:Launching_1972.jpg
Image usage
There are no pages that link to this image.