Image: Gypsum-251118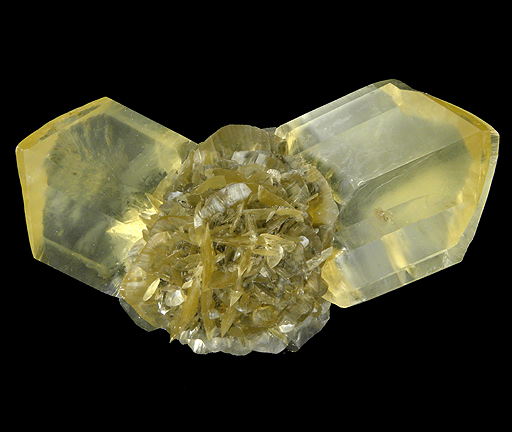 No higher resolution available.
Description: Gypsum

Locality: Red River Floodway, Winnipeg, Manitoba, Canada (Locality at mindat.org)
Size: 9.4 x 4.9 x 4.5 cm.
This specimen consists of excellent, very aesthetic, razor-sharp, golden color, gem, "fishtail"-twinned crystals of Gypsum sitting atop a "ball" of Gypsum which is comprised of several single bladed crystals. The largest twinned crystal measures 4.3 cm long. This "floater" crystal formed in a calcium clay/sediment and has no point of attachment whatsoever. The color is very attractive for the species as well. The material is typically very fluorescent as well. Ex. Brian Kosnar Collection.


Author: Rob Lavinsky / iRocks.com
Usage Terms: Creative Commons Attribution-Share Alike 3.0
License: CC-BY-SA-3.0
License Link: http://creativecommons.org/licenses/by-sa/3.0/
Attribution Required?: Yes
Image usage
The following page links to this image: