Image: Nimiokoala Litokoala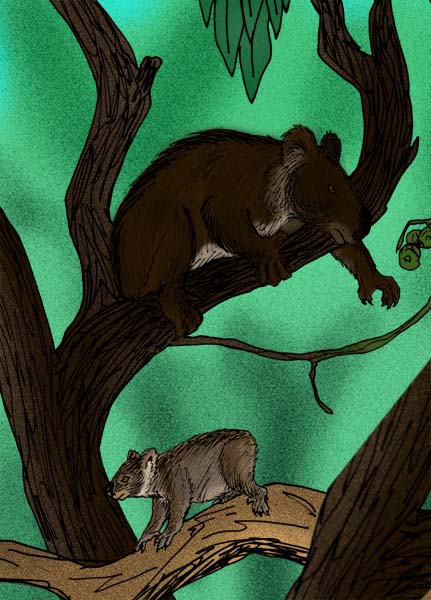 No higher resolution available.
Description: Reconstructions of the koalas Nimiokoala (larger), and Litokoala (smaller), from the Miocene Riversleigh Fauna
Title: Nimiokoala Litokoala
Credit: Own work
Author: Apokryltaros
Usage Terms: Creative Commons Attribution-Share Alike 4.0
License: CC BY-SA 4.0
License Link: http://creativecommons.org/licenses/by-sa/4.0
Attribution Required?: Yes
Image usage
There are no pages that link to this image.