Image: Thrones in the House of Lords c1902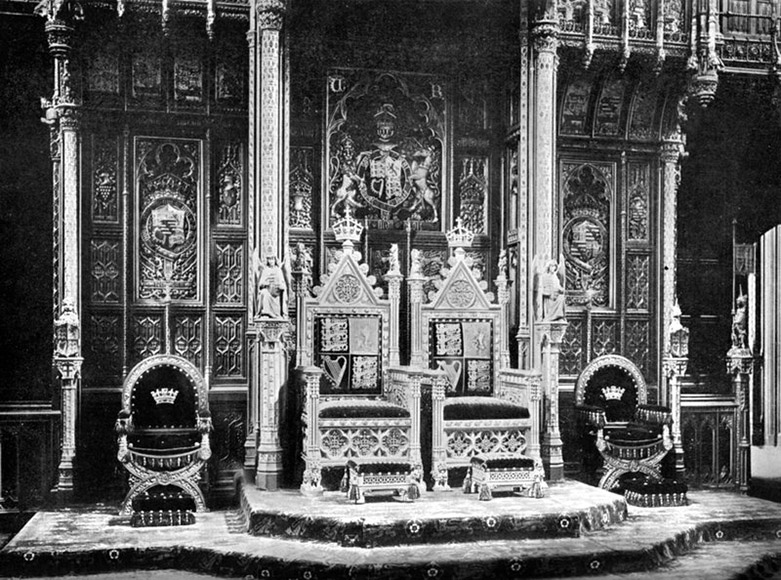 No higher resolution available.
Description: A black and white photo of the royal thrones in the House of Lords, Palace of Westminster, taken c. 1902 by the MP Sir John Benjamin Stone for the Photographic Record Society's collection in the British Museum.
Title: Thrones in the House of Lords c1902
Credit: 'The Royal Throne, House of Lords' from Arnold Wright; Philip Smith (c. 1902). Parliament Past and Present. London: Hutchinson. p. 313.
Author: John Benjamin Stone (1838 – 1914)
Usage Terms: Public domain
License: Public domain
Attribution Required?: No
Image usage
There are no pages that link to this image.