Scottish & Newcastle facts for kids
Scottish & Newcastle

| | |
| --- | --- |
| | Public |
| Industry | Brewing |
| Fate | Acquired by consortium of Heineken and Carlsberg |
| Founded | 1749 |
| Defunct | April 2008 |
| Headquarters | Edinburgh, Scotland, UK |
| Key people | Sir Brian Stewart (Chairman), John Dunsmore (Chief Executive) |
| Products | Beer |
| Subsidiaries | S&N UK; Alken-Maes; Beamish & Crawford; Brasseries Kronenbourg; Central de Cervejas; Hartwall; Home Ales; Mythos; Waverley TBS; S&N Pub Company |
Scottish & Newcastle plc was a brewing company in Edinburgh, Scotland. It was an international beer business.
The company was bought by Heineken and Carlsberg in 2008. Heineken UK called themselves Scottish & Newcastle until 2009. The S&N Pub Enterprises pub part of the company has had its name changed to Star Pubs & Bars.
History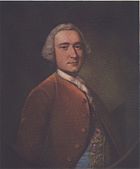 The Company was created by Grizel Syme who ran her dead second husband's brewery. This brewery became William Younger & Co. It joined with McEwan's in 1931 and turned into Scottish Brewers. In 1960 it joined again to Newcastle Breweries to make Scottish & Newcastle.
By 1985, the company had become a brewer focused on Scotland and the North of England. It was ranked number five in the UK. By 1995, by buying Courage, S&N became the UK's biggest brewer. Its Managed Pub division was called S&N Retail. It had 2,500 pubs. In 2000, S&N grew bigger by buying companies in Western Europe. By buying Hartwall in 2002, Finland's biggest drink making business, S&N became owners of half of Baltic Beverages Holding (BBH) which had brewers all over East Europe.
In July 2003, S&N bought the Bulmers cider business, adding the Strongbow, Scrumpy Jack and Woodpecker brands to its group.
In November 2003, S&N sold the pubs to the Spirit Group. But they still looked after some pubs.
In 2004 lots of breweries were closed to save money.
In 2006, S&N and Swiss freight company, Kuehne and Nagel set up a drinks selling business.
On 17 October 2007, Heineken International and Carlsberg said that they were going to buy Scottish and Newcastle. On 25 October Heineken and Carlsberg said that they had sent a written offer to S&N. S&N didn't alllow this.
A new offer announced on 15 November 2007 by Carlsberg and Heineken. The new offer was bigger.
On 25 January 2008, S&N said they liked the deal.
The company was bought on 29 April 2008.
On 23 November 2009, the company changed its name to Heineken UK Ltd.
Breweries
Scottish & Newcastle employed 40,000 people in the United Kingdom and Europe. It brewed beer at:
Operations
S&N owned or three of the top ten beers in Europe.
It also owned other drink companies:
Some other brands they could use were:
Hofmeister was a pale lager made by S&N from the 1980s to 2003. The 1980s adverts showed a bear, George, with a shiny yellow jacket and a pork pie hat. The 1983 adverts were directed by Orson Welles. In 2016, the Hofmeister brand returned with a new 5% recipe.
Division of the business between the Carlsberg/Heineken group
Heineken acquired:
S&NUK; Beamish and Crawford - ROI; Hartwall - Finland; Alken Maes - Belgium; Central de Cervejas - Portugal; Indian JV with UB; US selling business
Carlsberg acquired:
Other half of Baltic Beverages Holdings; Kronenbourg - France; Mythos (beer) - Greece; Chongqing joint venture in China; Venture markets:- Switzerland; Africa; Hungary; Luxembourg; Indian Ocean; South and Central America Andorra and Asia.